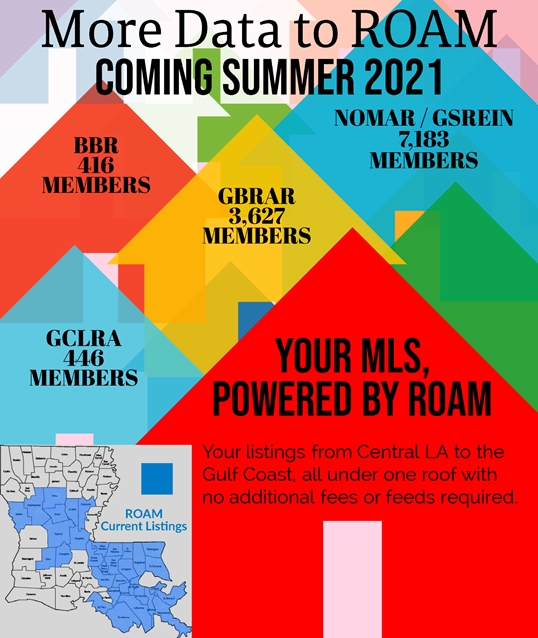 ROAM MLS, LLC is a new Multiple Listing Service formed by the aggregation of several current existing MLS's in the state.     Our primary objective is to deliver the benefits of consolidated MLS services with the least disruption to broker's or agent's established business practices or routines.  Our mission remains as it has been for 100 years – to make the market work.
The ROAM MLS is the next step in the evolution to provide a marketplace for the sharing of  cooperation and compensation among competitors.
ROAM is the consolidation of four previous MLS systems currently providing services to nearly 12,000 of the 15,0000 REALTORS® in Louisiana, and represents the greatest progress towards a statewide or regional Multiple Listing Service.
While this is a process that that has been under development for the last two years, the first visible signs of this effort will appear in the Summer of 2021 when subscribers to a ROAM participating MLS will gain access to residential inventory from beyond their traditional silos.   Full implementation of all classes is targeted for after Q1 of 2022.
ROAM MLS is only available through one of the ROAM MLS  participating associations.